About Us
Icon Industries, Commenced in the year 2001, we are a renowned manufacturer, exporter and supplier of various Brass Components and Fittings. Our other Firm Named "PRECISION BRASS WORKS PVT LTD" is our Group of Companies.
Our range includes, Brass BSP Threaded Fittings, Brass PPR/CPVC/U-PVC/PVC Inserts for Plumbing Fittings, Brass Cable Glands (Types = Single & Double Compression, A1, A2, BW, CW, E1W, PG & Marine TYPE GLANDS), Brass Flare Fittings, Brass Plug Pin & Sockets, etc. Being in the industry for more than 10 years now has given us immense experience to excel in the domain. We deliver one of the best quality products to our clients so that they are completely satisfied with us. Owing to this, we serve a long list of clients located all over the nation.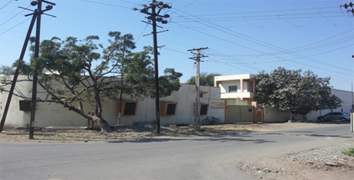 Infrastructure
Total Area 10,000 Sq Feet, out of which
1500 Sq feet Foundry
4500 Sq feet Manufacturing
1300 Sq feet Packing
1100 Sq feet Storage Warehouse
Business Type
Manufacturer, Exporter and Supplier
Export Percentage
60%
Primary Competitive Advantages

Best Prices
Authenticity
Quality Test
Quick Response

Year of Establishment
2001
No of Production Lines
3
Export Markets

Australia, New Zealand, UK, Europe, USA, UAE, Singapore, Canada & Malaysia

OEM Service Provided
Yes
Production Type
Automatic
Product Range

Brass Pipe Fittings (Inserts)
Brass Cable Gland

Single and Double Compression
A1 and A2 Type Gland
BW Type Gland
CW  Type Gland
E1W Type Gland
Marine Type Gland
PG Type Gland

Brass Flare Fittings
Brass Plug Pin & Sockets

Our Group Of Company
PRECISION BRASS WORKS PVT LTD.