Quality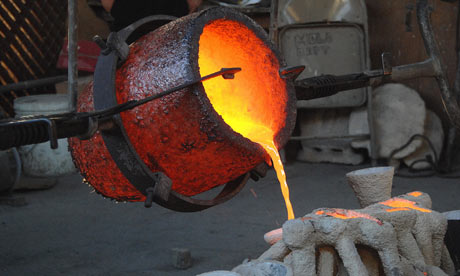 Since very first day we have concentrated all our efforts to ensure that we supply products manufactured with high grade raw materials. In addition we ensure that each product coming out of our manufacturing facilities has gone through and passed the quality control checks conducted by the qualified and experienced quality inspectors.
We also have in-house foundry for raw material that we are using for one piece and rod casting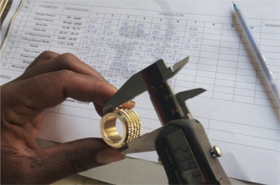 Our focus is to supply unmatched quality products and excellent customer services at the most competitive rates.
Make It Our Priority To Know Our Customers And Their Operations Thoroughly, As Well As Their Individual Needs And Desires, Through Ongoing Open Communication.
Provide Timely, Accurate Design Services And Value-Added Solutions Customized To Meet The Specific Needs Of Each Customer.
Deliver Effective Technical Solutions To Our Customers Through An Easily Accessible And Responsive Customer Service Network.
Promote An Organizational Culture Of Innovation By Continually Evaluating And Improving Our Products, Processes And Systems, Thereby Enhancing The Value Provided To Our Customers.
Owing to the priority to serve quality products, various stringent quality tests are conducted under the supervision of our quality control executives. For fuller assurance of the quality, the tests are conducted from the very initial stage of deployment of raw materials to the processing unit the final stage of launch of end products in the market.
Machinery
Wire Draw Machines
Wire Strengthening & Rolling Machines
Automatic & Hand Operate Turning Machines
Threading Machines
Drilling Machines
Milling Machines
Hydraulic Power Press
Slotting Machine
Lather Machine
Grinder Machine
Hand Press